January 28, 2016
The New and Improved Pine Ridge Inn
By: Todd Wisniewski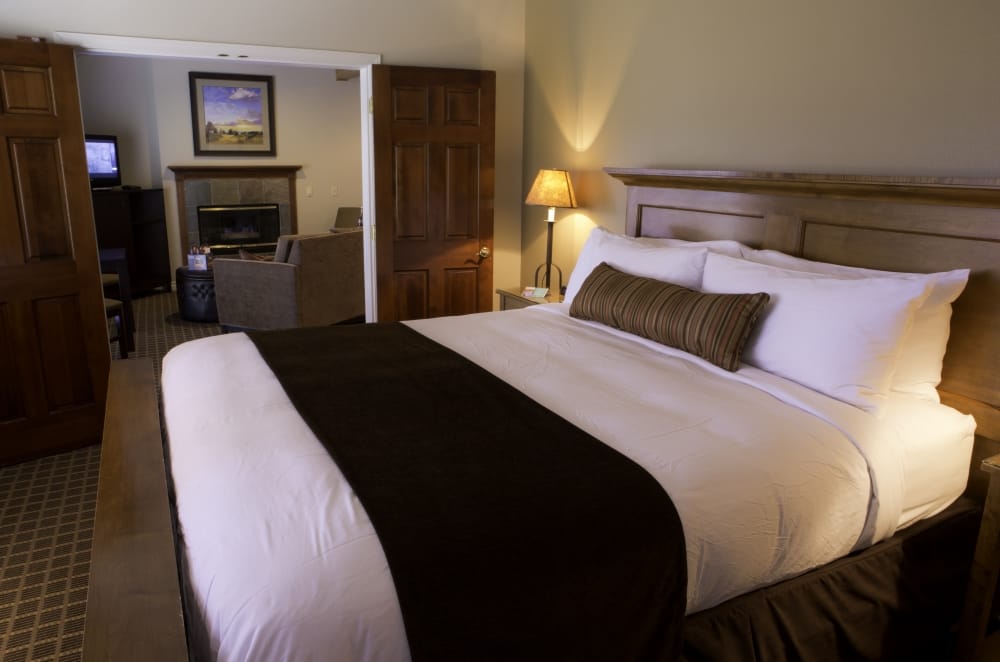 Local owners since 2010, Matt and Jessica Williams have been continuously upgrading the property to further enhance our guests experience and to position the Pine Ridge Inn as Bend's premiere boutique hotel.
Improvements made over the past 18 months our guests can expect on their next stay include new furnishings, artwork and drapes throughout every guest room as well as new counter tops, light fixtures, and mirrors in the bathrooms, and new carpeting within the entire property including both rooms and common space.

Guests will also be treated with a new breakfast menu, featuring 100% locally sourced items working with Central Oregon area businesses including Fearless Baking, Bend Cookie Company, Big Ed's Breads, and Agricultural Connections. From fresh baked scones, croissants, bagels, breads, muffins, coffee cake and biscuits, to a custom blend of granola, yogurt parfaits, select oatmeal offerings, hard boiled eggs, and fresh fruit, the new breakfast menu will be focused on the freshest, healthiest, and highest quality offerings available from our local vendors. Our breakfast staff will accommodate guests enjoying a leisurely morning from our gathering room with table service, as well as grab-and-go service for those looking for a quick start to their day to get out and enjoy all Central Oregon has to offer.
The morning breakfast will continue to feature the highest quality coffee from Bend-based Thump Roasters and all natural selections from Metolius Artisan Teas, as well as unique and savory quiches available for guests looking to treat themselves with our Breakfast Al Fresco and Romance Packages.
Upgrades and improvements for early 2016, with completion planned for our guests beginning in May, include new exterior decks for our upstairs Deluxe Suites and new landscaping for our first floor suites to provide more privacy and better ambiance between each patio, and new artwork in our lobby and hallways featuring local photographer Pete Alport with images from Central Oregon area landscapes and activities..
Matt Williams, Pine Ridge Inn owner exclaims "We're excited for all our new and returning guests to experience all the upgrades we've added. We believe in investing in the Pine Ridge Inn to exceed our guest's expectations and to make their stay as comfortable and memorable as possible."