Bend is a wonderful place to visit any time of the year, but here at the Pine Ridge Inn, we have to admit that we are especially fond of winter. From skiing the slopes of Mount Bachelor to taking a lap or two around the skate rink at the Bend Park & Recreation Pavilion, Bend offers a wealth of ways to spend your winter vacation. Locals agree that Bend is at its most beautiful when covered in a blanket of snow, so whether you are at the top of the mountain or taking a leisurely stroll downtown, it's hard not to feel like you are lost in a winter paradise. Just make sure you cap the day off by the fireplace with a good book and a cup of hot chocolate (or maybe a local craft beer.) Though you can pick from countless sports and recreation opportunities here in Bend, the Pine Ridge Inn has picked our 5 favorites to ensure that you make the absolute most of your stay with us this winter.
1. Nordic Skiing
The Meissner Nordic Center is a volunteer-based non-profit organization dedicated to providing well-groomed and expansive trails for all skill levels. It offers 40 KM of world-class cross country skiing "for the community, by the community." Mount Bachelor is also an unbeatable choice for Nordic skiing. It even offers beginners hour-long lessons in both Classic and Skate style skiing.
2. Alpine Skiing or Snowboarding at Mount Bachelor
Mount Bachelor is regularly praised as having some of the best alpine skiing and snowboarding in the country, so you will be doing yourself a disservice if you don't check it out while you are here. You can purchase day tickets or season passes, and remember that kids ski for free with the purchase of an adult pass.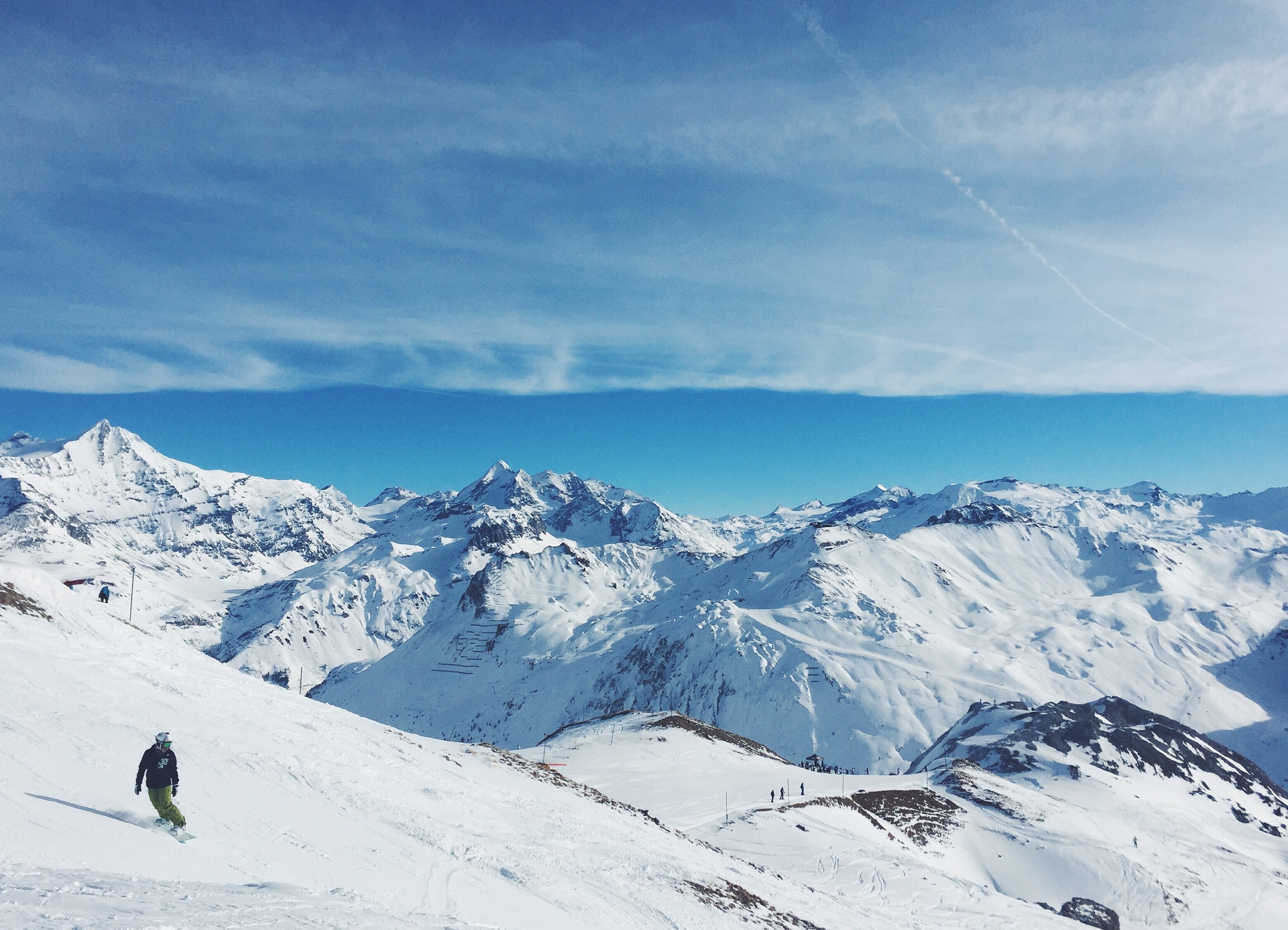 3. Ice-Skating
Nothing quite says winter like ice-skating, so head to the Bend Park & Recreation Pavilion to take advantage of Bend's very own outdoor ice rink. They offer a variety of events during the winter, including a Winter Solstice Celebration and a New Year's Eve Skate Party. You can also take Curling Lessons or pop in to watch a game of local hockey.
4. Snowshoe Tour
Wanderlust Tours is one of Bend's leading tour operators. It offers a wide variety of tours for all seasons, but we particularly love their Snowshoe Tour around Mount Bachelor and the Deschutes National Forest. Wanderlust's trained naturalist guides will take you on a magical journey through the snow-laden wilderness, pointing out animal tracks and lava flows along the way.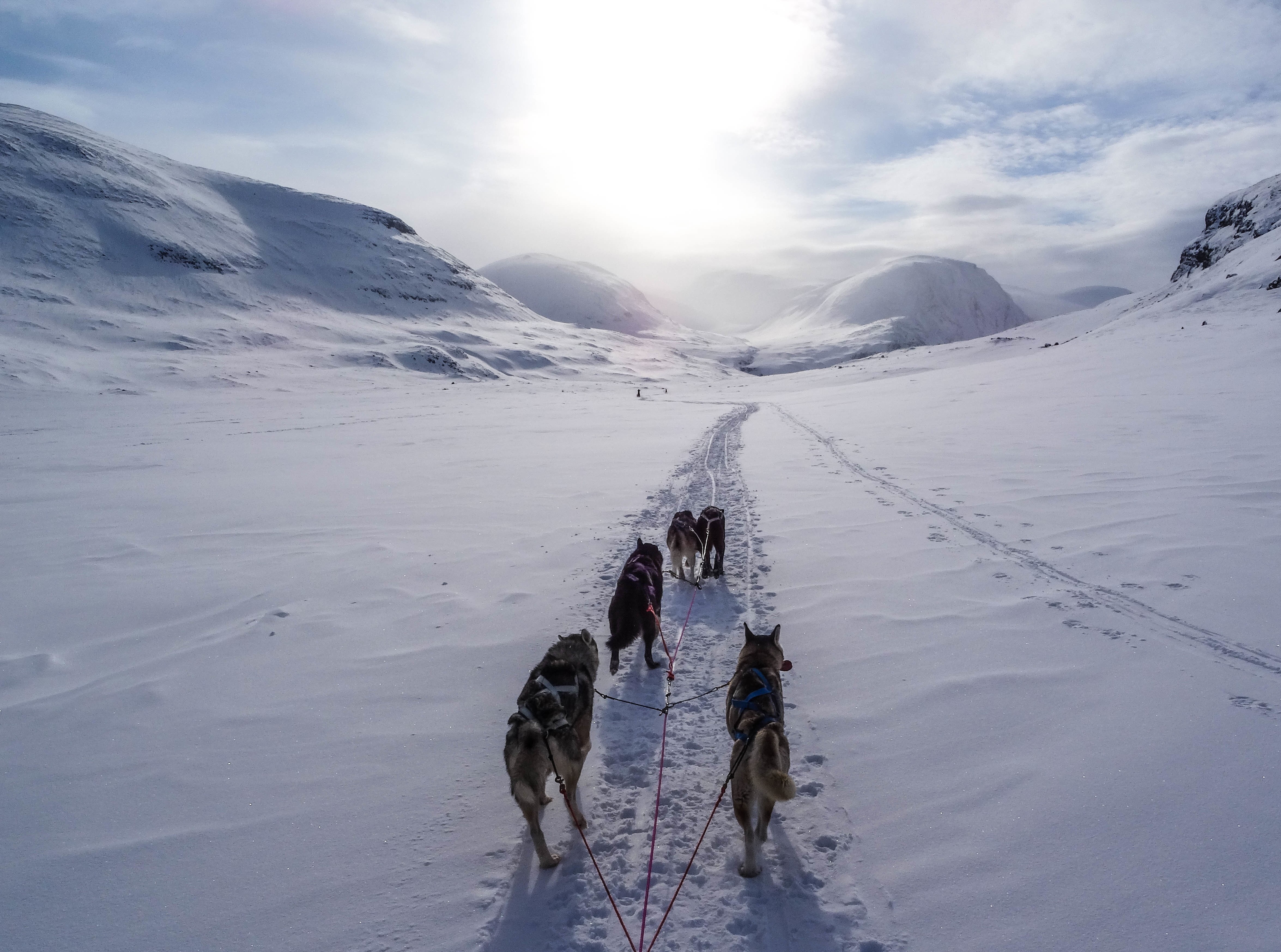 5. Dog Sled Ride
Have you or your kids ever dreamt of taking an epic dog-sled ride across the vast stretches of a snow covered mountain? Well, thanks to the Oregon Trail of Dreams, you can now make the dream a reality. A visual handicap did not stop owner Rachel Scdoris from competing in the Iditarod three different times, and now she is dedicating to making sure anyone can experience the thrill of dog-sled ride themselves. This 26-mile adventure is a unique and unforgettable way to explore the Cascades while also occasionally closing your eyes and pretending you are racing through the Alaskan Tundra.
—
Pine Ridge Inn Hotel & Suites in Bend OR offers a boutique hotel experience in a natural setting. Book direct with Pine Ridge Inn for our best rates & amenities