Central Oregon offers a wealth of extraordinary hiking opportunities for hikers of all skill levels. The region boasts such a diverse and exceptional range of trails that the most difficult part can be choosing the right one for you. You can hike to sparkling alpine lakes, summit ancient volcanoes, traverse rugged deserts dotted with sagebrush, or explore stunning Cascade peaks. One of the best things about Bend is its proximity to some of the most amazing trails in the region. Drive 30 minutes in any direction and you are sure to find something worthwhile. To help you narrow it down, we've ranked our top 7 favorite hikes in Central Oregon from easier to hardest. Stick with any of these and we promise you won't be disappointed.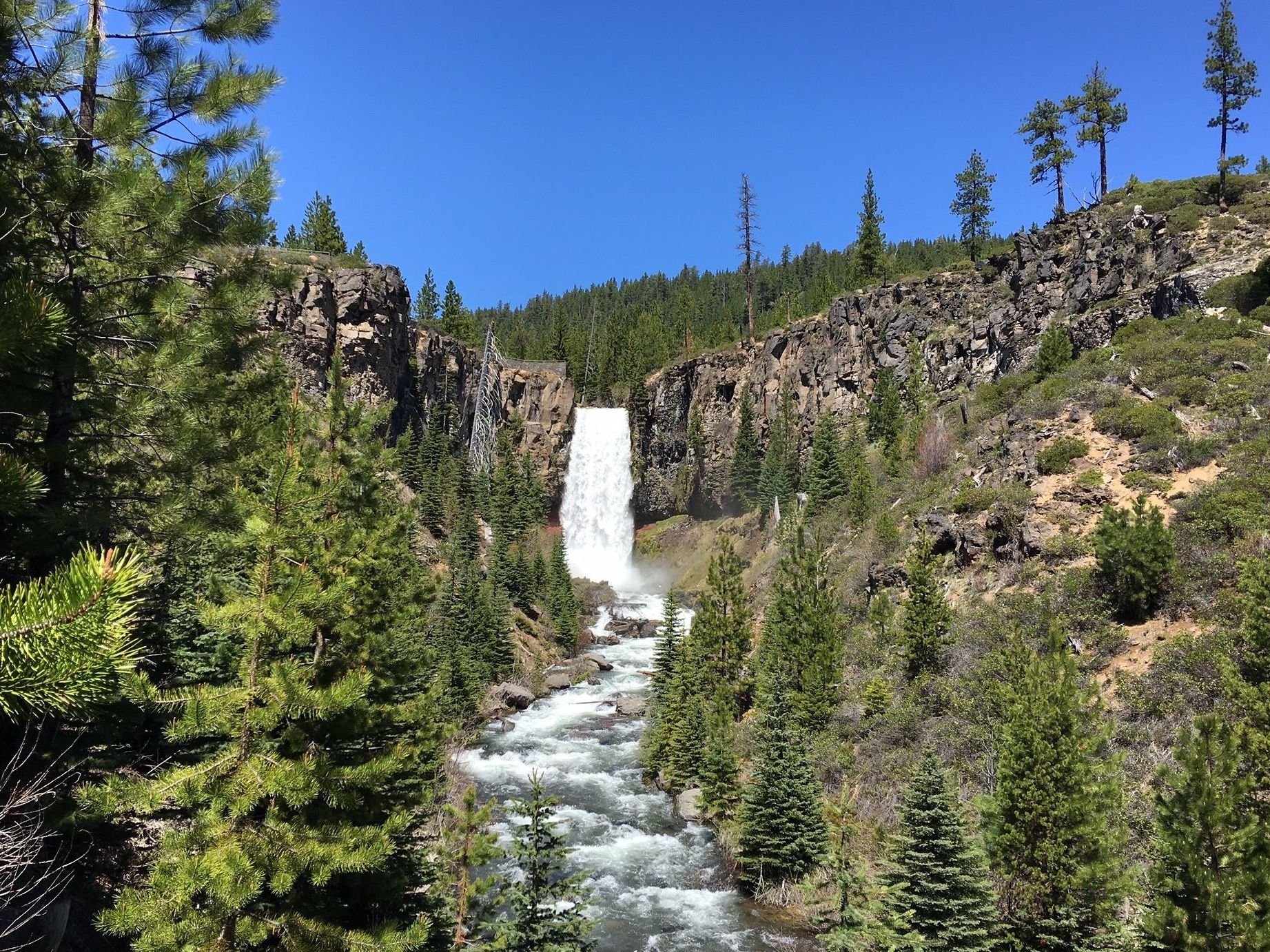 1. Tumalo Falls: You don't have to hike far to see the striking 89-foot Tumalo Falls waterfall that makes this hike one of the most popular in Bend. The Falls are just a short walk from the parking lot. However, we strongly encourage you to voyage further along the trail, where you will see several different waterfalls while passing through shady groves of white fir, spruce, and mountain hemlock. Come during the late spring or summer and you will likely be joined by beautiful orange, purple, and blue butterflies along the way.
2. Metolius River: This easy, 5-mile walk along the sparkling Metolius River features verdant greenery, hidden springs, colorful wild flowers, and a fish hatchery. The Metolius is considered one of the most pristine and magical rivers in Oregon and you will find yourself amazed by both the speed of its rushing waters and its beautiful deep green-blue color.
3. Oregon Badlands Wilderness: For one of the more unique and less-trafficked hiking experiences in Central Oregon, head to the Oregon Badlands. Here, you will encounter striking rock formations, ancient juniper groves, and cracked volcanic ridges. At the end of the hike, you will also enjoy an unbeatable 360-degree view of Central Oregon. Some might consider the landscape a little bleak. However, others enjoy the peace and solitude of these rugged desert expanses. But be warned: there are no bathrooms at the trailhead, so prepare yourself accordingly. If you ride horses, this is also a popular trail for horseback riding.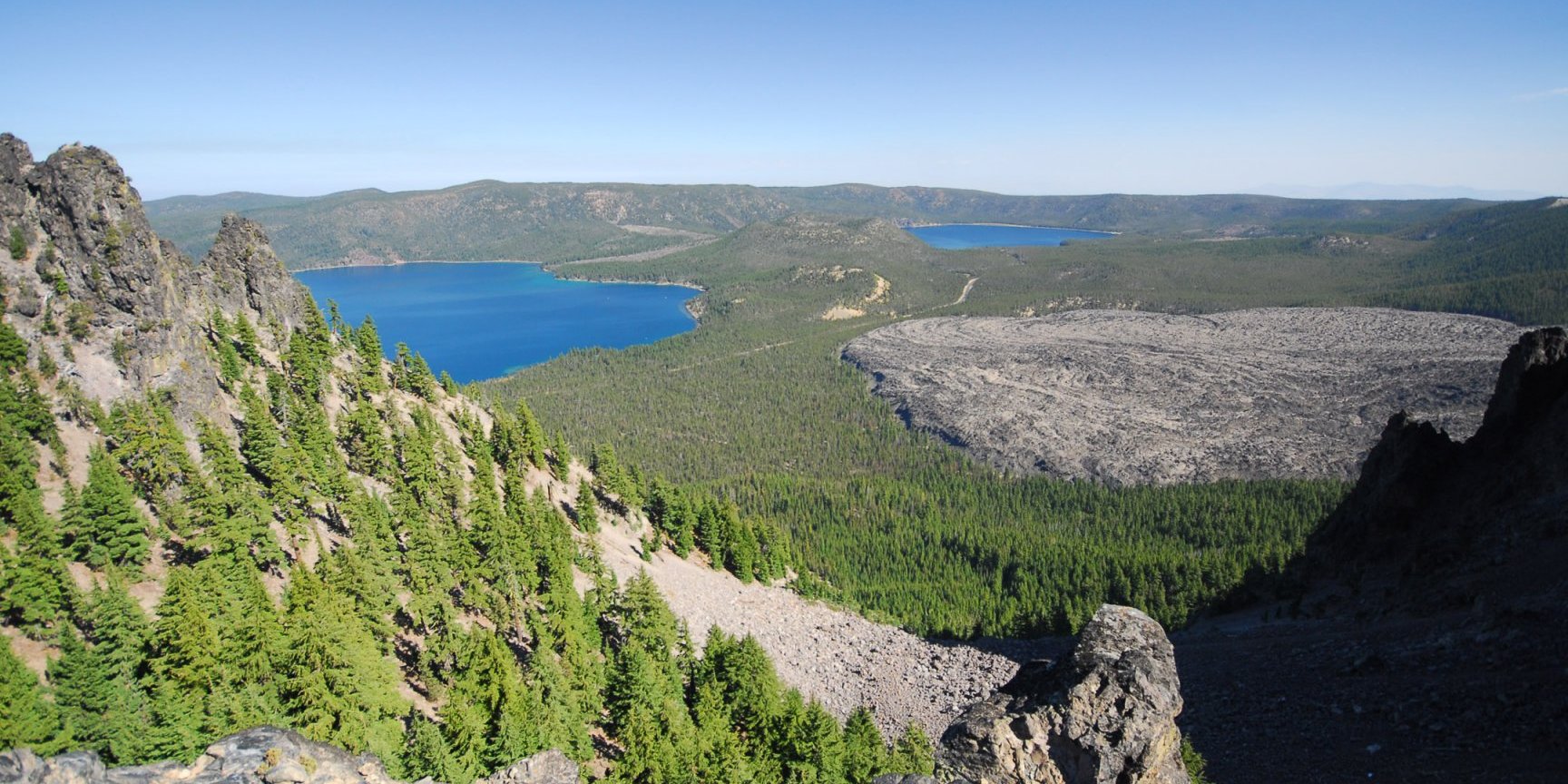 4. Paulina Peak: This short 4-mile climb offers one of the most incredible views in all of Central Oregon, and maybe even in the entire state. Paulina Peak is the tallest volcano in Oregon. From the top, you can see two bright blue lakes, dramatic obsidian flows, and several different mountains, including the Three Sisters, Diamond Mountain, Broken Top, Mount Bachelor, Mount Jefferson, Mount Adams, and in the distance, the Ochoco Mountains, Christmas Valley, and Fort Rock. That's roughly a quarter of the entire state! You can also try the Paulina Lake Loop for a beautiful and easy hike to hot springs situated directly on the shore of the stunning crystal-blue lake.
5. Misery Ridge Trail at Smith Rock: Don't feel intimidated by this hike's daunting name. The Misery Ridge Trail is one of the most amazing hikes in Central Oregon. Smith Rock was formed from two different volcanic eruptions and consists of striking basalt and tuff formations. Considered one of the 7 Wonders of Oregon, Smith Rock is also a famous destination for rock climbers from all over the world. Some even say Smith Rock gave birth to the sport. On this five mile hike, you will get a full tour of all the park's most iconic natural areas. You will climb to the top of a red rock peak, get up close and personal with the infamous Monkey Face, and pass along the lovely Crooked River. We recommend you start early to avoid the sweltering mid-day sun, and bring lots and lots of water.
6. Green Lakes: This 8.4 mile hike is one of the most heavily trafficked trails in the Three Sisters mountains. Once you get started, you will quickly see why. You will pass through dramatic obsidian flows and vibrant meadows of lupine, monkey flower, and magenta paintbrush before reaching this hike's main attraction. In the shoulder between Broken Top and South Sister, you will find three sparkling lakes surrounded by a grassy marsh. This is a great starter hike if you'd like to tackle other hikes in the Three Sisters mountains.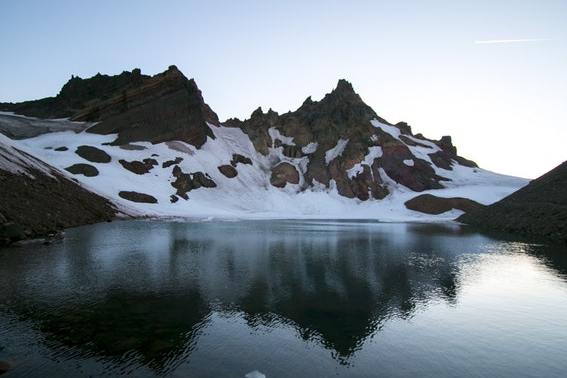 7. Broken Top: If you are a serious hiker, Broken Top is a must-do. At a whopping 15 miles, Broken Top will likely take you most of the day. Along the way, you will encounter bubbling Soda Creek, wildflower-laden meadows, and panoramic vistas of the Cascade Mountains. Once you reach the top, rest by a beautiful, turquoise pool tucked inside a mountain bowl still laced with snow. Trust us: It is one of the most lovely sights you will find in Central Oregon.
These 7 hikes are but a small sampling of all the wondrous trails you will find in Central Oregon. However, we like to think these are some of the best. Be sure to purchase a Recreation Pass, which is required at many trailheads in the region. For the quintessential Bend experience, stop by one our many world-class breweries after your hike for a burger and a craft beer. You might never want to leave.
Coming to Bend for a Central Oregon hiking adventure? Book a stay at the Pine Ridge Inn and you will be a stone's throw away from some of the best hiking opportunities in the region.