When planning a trip to Bend, you are bound to hear a lot about our beer. Bend has more breweries per capita than anywhere else in Oregon (#4 in the US), earning it nicknames like Beer Town USA, Lager Town, and Beervana. Local craft beers are as essential to the local culture as mountain biking and the Deschutes River. With so many first-rate breweries sprinkled across the city, it was only a matter of time before someone invented Bend's very own beer-themed competition. Almost like an adult scavenger hunt, The Bend Ale Trail is the perfect way to experience some of the best breweries in the country. Just pick up a Bend Trail Atlas and Passport at the Visit Bend offices and set off on your beer-tasting adventure. For each brewery you visit, you get a stamp in your Passport. You can also download the Bend Ale Trail app and get virtual stamps on your Passport for every brewery you visit, but we like to think that there is nothing quite like the satisfaction of feeling a Passport full of hard-earned stamps in your pocket. Not a fan of beer? Check out The Naked Winery, Hum Kombucha, and the Atlas Cider Co for other libations that count as part of the Trail. With your completion of the Bend Ale Trail, you get a complimentary Silipint glass to commemorate your accomplishment. Click here for more information. Here are the Pine Ridge Inn's top picks for where to go on the Bend Ale Trail.
1. 10 Barrel Brewing Co: 10 Barrel is one of Bend's most beloved brew pubs. They have even gained a national reach, with locations in Portland, Boise, San Diego, Denver, and one opening soon in Roanoke. 10 Barrel offers year-round and seasonal beers as well as raspberry and cucumber flavored options and limited editions infused with delectable additions like honey and huckleberries. Their commitment to simple but fun beers are what makes 10 Barrel such a classic Bend institution.
2. Deschutes Brewery: The Deschutes Brewery, named after Bend's trademark waterway, has become an internationally recognizable brand. Committed to "full-flavored excursions outside the brewery mainstream," Deschutes has been creating some of the nation's most unique and delicious beers for almost forty years. They offer free guided tours of their brewery every day. Check them out after your visit to the tap room to get an up close and personal look into the Deschutes' trademark brewing process.
3. Immersion Brewing: At Immersion Brewing, you can not only drink a variety of delicious beers but give a go at brewing your own. Immersion features Bend's first and only Brew-it-Yourself craft brewery. Pick from over 30 recipes and an experienced brewer will lead you through the two hour brewing process. The only thing more "Bend-y" than drinking a local craft beer is brewing one yourself.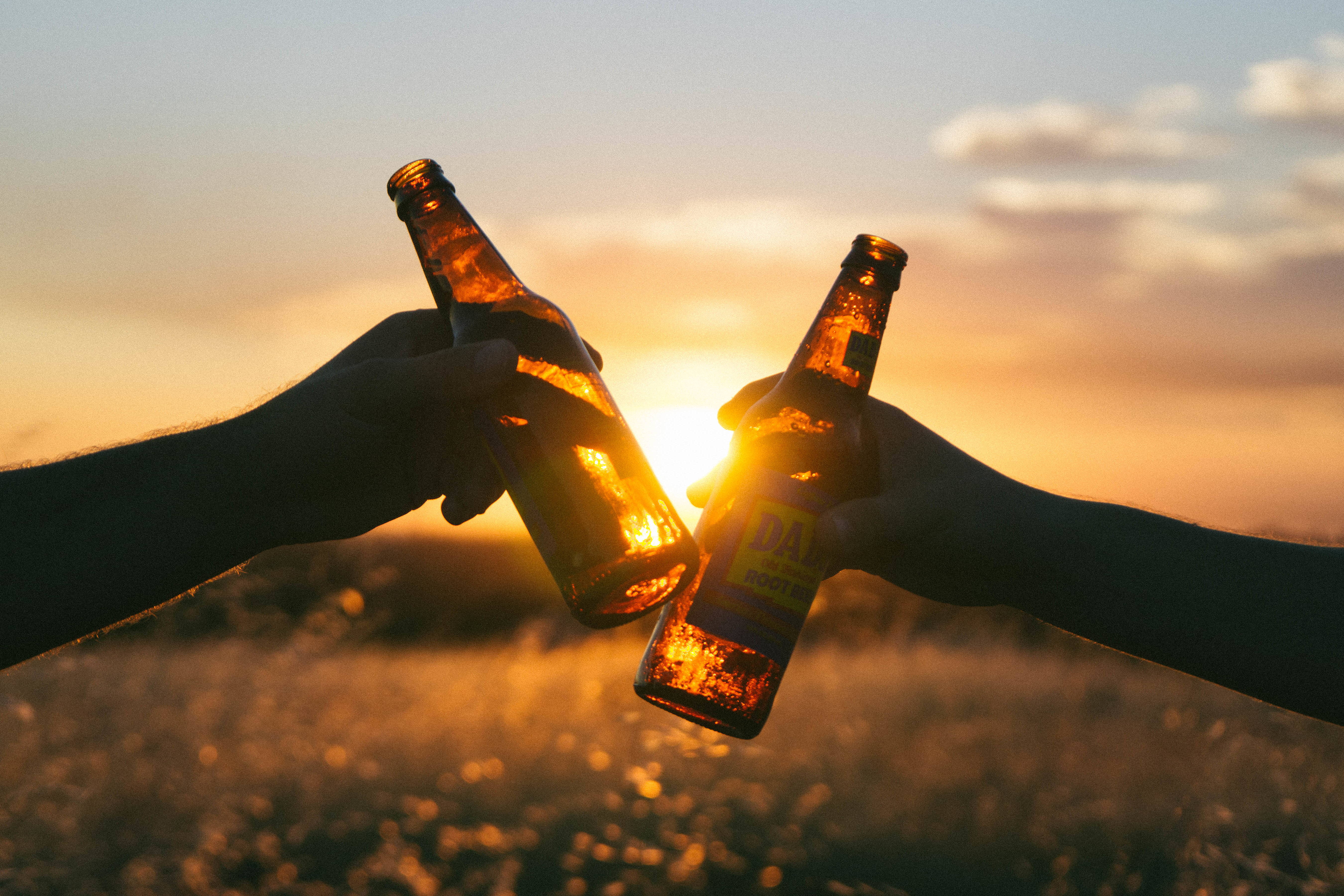 4. Cascade Lakes Brewery: Cascade Lakes brews 6 micro-brews year round as well as a rotating collection of tasty seasonal brews. They also offer delicious food in their Lodge location that puts most other brewery fare to shame. Plus it's located right down the street from The Pine Ridge Inn. It's the perfect choice if you want a cold beer and good food without traveling too far, or if you need to squeeze in one last stamp on your Passport before you leave.
5. Boneyard Beer: Boneyard probably has the most unique creation story of all the Bend breweries. In 2010, owner Tony Lawrence opened his own brewery in an abandoned auto shop using a collection of old, second-hand brewing equipment he gathered from 13 different breweries across the country. Now, Boneyard is housed in a new 15,000 square foot facility and brews 17 different types of beer. This is just the type of humble success we love in Bend. And their beers are pretty great too.
Didn't visit all the breweries the first time around? That's probably the best for your health! Keep your Passport and you can continue to load up on stamps the next time you visit. Just remember to stay at the Pine Ridge Inn, located within minutes of some of Bend's most iconic breweries. Book direct for our best rates and amenities.