January 17, 2018
Beyond Date Night in Bend, Oregon
By: Todd Wisniewski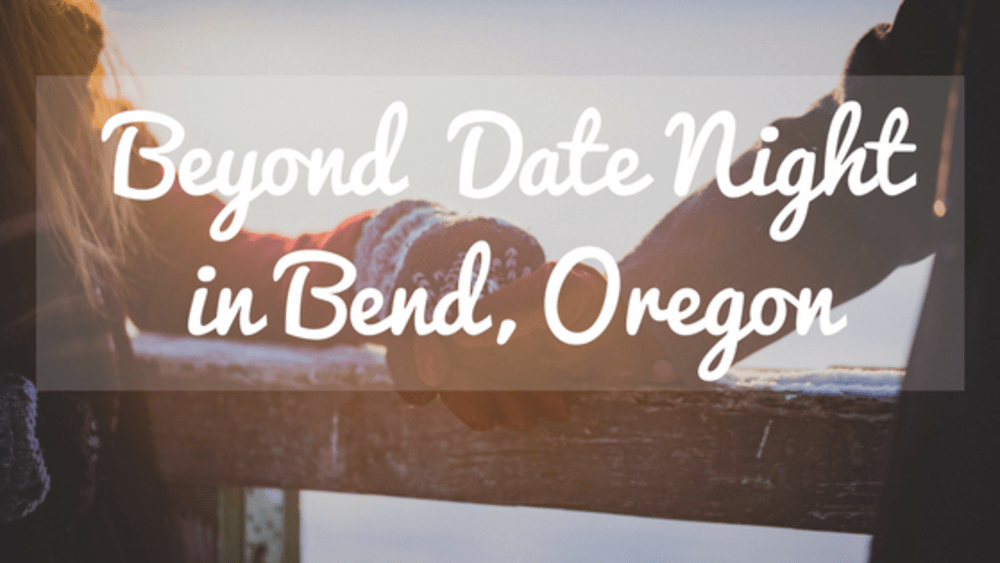 Looking to find true love? Bend might be just the place for you. With its beautiful surroundings, friendly locals, and year round events & activities, it is easy to fall in love with Bend and the great people who live here. However, before you fall in love, you have to go on that all-important first date. Sure, you can do the normal date stuff: grab dinner Downtown and then catch a movie in the Old Mill District. But in Bend, there is so much more to do than just dinner and movie. Whether your relationship is just beginning or has been going strong for years, try out one or more of these unique date ideas and we promise you will be seeing stars (literally and figuratively.)
1. Take a Moonlight Tour with Wanderlust Tours: Wanderlust is one of our favorite tour operators in Bend. Their expert guides lead all sorts of awesome tours year round, from brewery tours to trips around the Cascade Lakes. If you really want to sweep your date off their feet, consider taking them on one of Wanderlust's amazing Moonlight Tours. During the winter months, you can take a Moonlight & Snowlight Snowshoe Tour to explore the beautiful nocturnal wonderland of the Cascades, complete with hot chocolate and marshmallows. During the warmer months, take a Summer Moonlight & Starlight Tour and paddle through the spectacular Cascade Lakes by the light of the moon. At the end, you can enjoy a delicious dessert and either hot chocolate or beer on the lakeshore.
2. Play Vintage Games at Vector Volcano: Feeling nostalgic? Vector Volcano is the place to play the classic video and arcade games of the '80s and '90s. Located in the heart of Downtown Bend, you'll find iconic games like Donkey Kong, Asteroids, Pacman, NBA Jam, and more, as well as pinball games like Attack from Mars, Bram Stoker's Dracula, Terminator, and Metallica. All of Vector's games are kept in mint condition, so stepping inside is a little like stepping back in time. There are many great restaurants and bars in the surrounding area, so plan on grabbing a drink afterwards. The loser buys.
3. Eat Spaghetti and Watch a Spaghetti Western: Okay, so this one is technically dinner and a movie, but its such a unique experience we couldn't help but mention it here. The Tin Pan Theater is probably the best theater in Bend for seeing art house and independent films. Every Wednesday, they host Spaghetti Western Wednesdays, where they serve a hearty spaghetti feast while screening a classic Spaghetti Western film. Spaghetti Westerns are a unique genre that brings a unique European sensibility to the most American of genres: the Western. Come to enjoy gunslinging outlaws, cinematic desert landscapes, and iconic scores all the while chowing down on spaghetti and enjoying a nice glass of Italian wine.
These are just a few of the many amazing date options Bend has to offer. You can also go spelunking, climb an inactive volcano, or explore Bend's thriving food cart scene. Whatever you chose, Bend is great place to fall, or stay, in love. Spice up your next date night with one of these unique date ideas and we can guarantee the sparks will fly.
Planning a trip to Bend with your sweetheart? Book a stay at the Pine Ridge Inn to experience everything that Bend has to offer.