Bend gets a lot of attention for its craft beer, but there is another delicious beverage making a name for itself on the local scene: coffee! A number of roasters and coffee shops throughout town are applying Bend's artisanal, environmentally conscious, and locally sourced values to making the perfect cup of joe. Sure, you'll find Starbucks in Bend. But you'll also find a variety of independent businesses striving to serve you the absolute best coffee they can in ways that are good for the environment and support the local economy. If you consider yourself a coffee snob, you will feel right at home in Bend. Here is our guide to the best local roasters and cafes to try while you're here.
Thump Coffee
Thump Coffee is our favorite roaster in town. In fact, we love Thump Coffee so much that we serve it to our guests at breakfast. We also serve their delicious muffins and orange-lavender granola. Thump believes that each cup of coffee should tell a story. They strive to create sustainable, supportive relationships with farmers and producers all around the world. Buy Thump and you'll enjoy beans from Ethiopia, Colombia, and Guatemala. They take coffee seriously but also aren't scared to be playful or try new things. There are three locations in Bend: their flagship cafe downtown, in the 1001 Tech Building about a quarter mile from the Pine Ridge Inn, and a brand new location in Northwest Crossing. Their cafes also serve chais, teas, artisan pastries, and granola.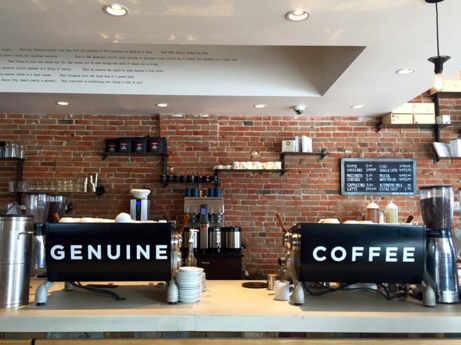 Palate: A Coffee Bar
Located just south of downtown Bend, Palate is another awesome cafe brewing beans from Portland-based roaster, Coava. They have a spacious outdoor patio for when it's sunny and a warm and cozy interior, complete with a fireplace. Palate is the type of place you could spend hours in, simply reading a book, chatting with a friend, or catching up on some work. The baristas are friendly and eager to whip up the perfect drink just for you. You can also get delicious matcha lattes (hint: ask for cinnamon on top), strong cold brew, and kombucha on tap.
Strictly Organic
Strictly Organic is the only cafe in town serving beans from local farmers. They work hard to ensure that all their coffee is organic and fair trade. It is a great place to come if you want to drink a good cup of coffee without feeling guilty about it. Their food is pretty great too. Their name says it all: everything you eat or drink is strictly organic. Start off your day with a cup of coffee and one of their famous breakfast burritos or egg-and-cheese croissants. They also serve delicious soups, salads, and rice bowls for lunch or an early dinner.
Backporch Coffee Roasters
This bright and airy coffee shop on Newport Avenue is the perfect place to hang out for a few hours and savor a truly delicious cup of joe. Stop in while you are waiting for a table at Chow or on your way to a walk at Drake Park. If you really like their roasts, you can buy them in the shop or at Whole Foods, Market of Choice, and other spots around town, as well as on the Backporch Coffee Roasters website. Try their yummy lavender latte if you are feeling adventurous.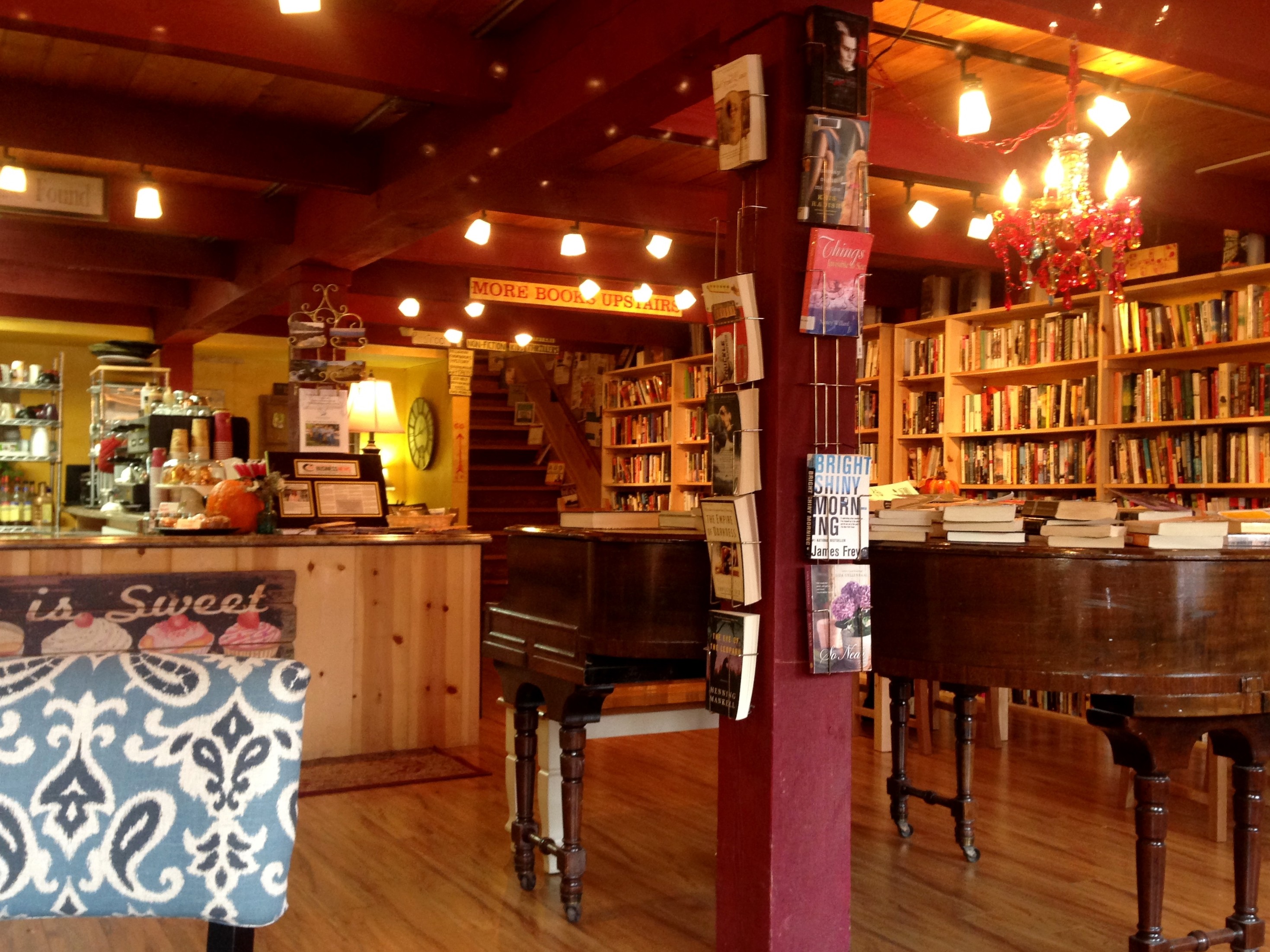 Dudley's Bookshop Cafe
Coffee and a book: the eternal combination. At Dudley's Bookshop Cafe downtown, you can savor a good book and a good cup of coffee at the same time. Dudley is an adorable neighborhood bookshop filled with two stories of books, including best sellers, used classics, and local interest. We love their friendly, knowledgeable staff and ever-changing book displays. After you find the perfect book, crack into it while enjoying a cup of coffee or specially-made chai in their in-shop cafe. At Dudley's, they pride themselves on always serving double-shots of espresso no matter the type or size of drink you order. That's how you know its a true coffee lovers paradise.
Planning a trip to Bend? Book a stay at the Pine Ridge Inn for a convenient location, spacious rooms, and unbeatable views of the lovely Deschutes River.