Planning a family trip can be stressful. Luckily for you, Bend makes it easy. Bend is an incredibly kid-friendly destination, with countless unique and exciting things do all year long. Whether its white water rafting in the summer or snowshoeing in the winter, Bend offers a wide-range fun activities that the whole family can enjoy. Here is everything you need to know to plan the best family getaway possible.
1. Explore the High Desert Museum: One of Bend's premiere tourist destinations, The High Desert Museum is dedicated to providing visitors with an in-depth and informative understanding of the history, culture, and geology of the North American High Desert. It is the perfect choice for the family that wants to learn but have a great time doing it. Featuring both indoor and outdoor exhibits on everything from the early settlers of the West to wildcats and birds of prey, the High Desert Museum is the perfect stop for curious travelers of all ages. Your kids will love exploring the Desertarium, where they can see lizards, snakes, tortoises, owls, and many other kinds of desert wildlife. The Kerr Birds of Prey Center will give you the chance to get up close and personal with majestic birds of prey, including falcons, vultures, and the museum's two bald eagles, Charisma and Kokanee. In addition to its excellent exhibits and educational programs, the High Desert Museum also hosts a variety of fun events and workshops throughout the year, including history lectures, folk music performances, and field trips. Be sure to check their calendar for any special events that may be happening during your stay in Bend.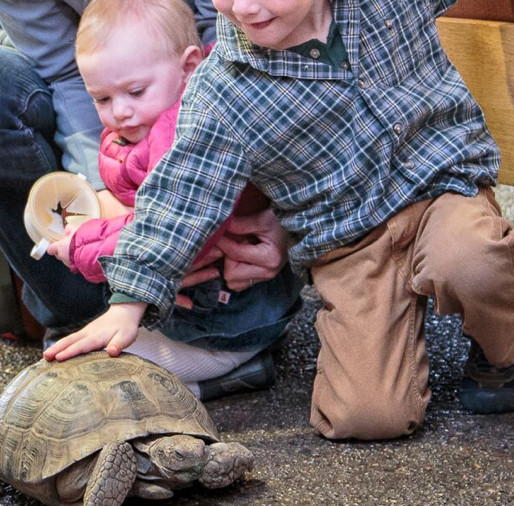 2. Take a White Water Rafting Trip with Sun Country Tours: Take on the thrilling white water rapids of the Deschutes with one of Sun Country Tours awesome guided rafting trips. Sun Country offers the best white water rafting trips in Bend. Their fearless, experienced guides will make sure your rafting adventure is both safe and exhilarating. The popular Big Eddy Thriller takes you on a three-mile trip through Class III rapids, but you can also do a half-day trip along the McKenzie River or try the Lower Deschutes All Day Adventure. Sun Country also offers Stand Up Paddle lessons and river tubing trips.
3. Hit the Snowshoe Trails with Wanderlust Tours: Wanderlust Tours is one of Bend's leading tour operators. It offers a wide variety of tours for all seasons, but we particularly love their Snowshoe Tour around Mount Bachelor and the Deschutes National Forest. Wanderlust's trained naturalist guides will take you on a magical journey through the snow-laden wilderness, pointing out animal tracks and lava flows along the way. Snowshoeing is the best way to explore the mountains, get some fresh air, and break a sweat. Children 8 and older are welcome.
4. Go Sledding and Snow Tubing: Nothing says winter quite like speeding down steep, snow-covered hills on a sled or inner tube. If you can't ski or your kids aren't quite ready for it, sledding and snow tubing are great options and just as exhilarating. We love Mt. Bachelor's Snowblast Tubing Park, where you can take an 800 foot ride down one of their well-maintained sledding hills. They even have surface lifts to make your trek back up all the easier. Sessions sell out fast on weekends or holiday periods, so we recommend getting your tickets early. Wanoga Snow Park just southwest of Bend is also an excellent place for sledding, tobogganing, discs, and boogie boards. It is free with your Sno-Park Parking Permit. You can also check out SHARC, the Sunriver Aquatics & Recreation Center, for more tubing and four-wheeling fun. You'll find three rides of varying steepness. We also suggest you check out their Black Light Blast Nights, where runs are illuminated with black lights and glow sticks, for a one of  a kind tubing experience.
5. Take a Sled Dog Ride: Have you or your kids ever dreamt of taking an epic dog-sled ride across the vast stretches of a snow covered mountain? Well, thanks to the Oregon Trail of Dreams, you can now make the dream a reality. A visual handicap did not stop owner Rachel Scdoris from competing in the Iditarod three different times, and now she is dedicating to making sure anyone can experience the thrill of a dog-sled ride themselves. This 26-mile adventure is a unique and unforgettable way to explore the Cascades while also occasionally closing your eyes and pretending you are racing through the Alaskan Tundra.
6. Head Underground for Spelunking at the Lava River Caves: Bend can be just as exciting below ground as it is above. There are over 400 lava tube caves in the Bend area. This unique geological feature was formed by the molten lava that erupted from Newberry Volcano. Wanderlust Tours after guided tours of the caves year round, but you can also visit the Lava River Cave for an independent, self-guided tour. Located just off Highway 97, the Lava River Cave is the longest, continuous lava tube in Oregon, running nearly 7,000 feet. Once you arrive, you will descend 55 stairs into the depths of the earth to begin your caving adventure. Spelunking is certainly a thrill, but Lava River makes sure its visitors are safe, offering reinforcements like railings and concrete steps. You can also rent lanterns and interpretive maps at the visitor center.
Still looking for more kid-friendly activities in Bend? Don't let the fun stop there. You can also spend the day at the pool at Juniper Swim and Fitness Center, play arcade games and go go-cart racing at Sun Mountain Fun Center, or hike to Tumalo Falls, a stunning 100-foot waterfall. In Bend, there are more than enough activities to keep the whole family entertained. The hardest part might be agreeing on what to do first!
Coming to Bend for your next family vacation? Book a stay at the Pine Ridge Inn for welcoming service, first-class amenities, and easy access to all the family fun Bend has to offer.